The nutrition you need in a changing world
At Adaptive Health, our mission is to provide a quality life for all our staff and customers. For staff, this means providing the tools and support you need to reach your true potential, while allowing you the freedom and flexibility to be awesome. With a team of the most innovative minds, we offer our customers the best nutritional health products—rooted in science and research—for the quality life they deserve.
Some of the biggest brands in nutritional supplements are made here
Our goal is to help you maintain or regain a healthy lifestyle by creating the highest quality products, backed by the latest science, to support your needs. Our elite brands can be found in most major condition specific categories like joint health, sleep support, men's health, probiotics, heart health, anti-aging, blood sugar, mood support, and many more.












Our Commitment to Science and Innovation
At Adaptive Health, we invest careful thought, the latest innovations, stringent science, and rigorous clinical research throughout all facets of product development.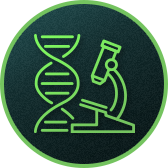 The Science Behind the Supplements
We work closely with our Medical Advisory Board to review and guide the process—from concept to creation. Our board of medical experts are renowned authorities in their respective fields, ranging from integrated medicine, cardiology, pain management, natural healing, and more.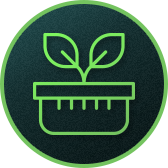 Quality Control at Every Stop Along the Way
Where supplements are made is just as important as how. That is why all our manufacturing takes place in an FDA registered, GMP-compliant, third party audited, and NSF certified facility in the United States. Absolutely no foreign laboratories are used for any of our finished product manufacturing.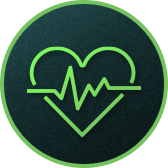 The Latest Clinical Evidence Is Powerful
It is important to us that all products we sell be rooted in scientific and clinically backed ingredients. Our dedicated Quality and Science team stays at the forefront of the industry in terms of getting access to clinical data and even conducting our own finished product clinical studies.
Omni-Channel Distribution
In today's ever-changing world, Adaptive Health aims to provide its valued customers the most convenient access to its products via its omni-channel strategy. You can find your favorite Adaptive Health products in many major retailers as well as online through our direct-to-consumer ecommerce platforms. Additionally, when you create an account in our customer portals, you can sign up for and manage convenient monthly deliveries to ensure you receive your favorite products without disruption.